New Products
GasGrab™ Gas Cylinder Handles
GasGrab™'s unique patented scissor action clamps around the body of the cylinder allowing the operator to safely lift or move it a short distance.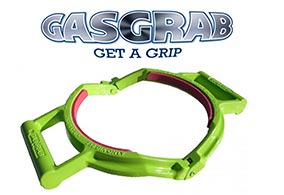 From only £89.95
Featured Product
Standard Gas Cylinder Cages
Our all new range of static cages now include high security hinges and fixings.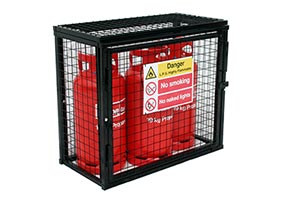 From only £210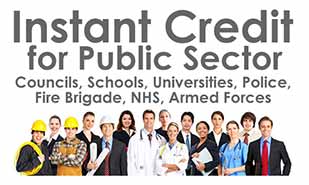 Galvanised Forecourt Gas Cylinder Cage
Our Forecourt Gas Cylinder Cages offer the highest level of security for high risk applications.
Heavy duty angle iron frame
25mm x 4mm metal bar panels
Integral shelf
Useable distance between shelves: 720mm
Padlockable double doors
Health & Saftey signage
Galvanised finish
Available in static or mobile versions
Mobile version includes 2 x static / 2 x swivel 200mm nylon wheels
Ideally suited to 3.9kg, 6kg, 13kg, 18kg, 19kg LPG cylinders
Dimensions: 1800mm(h) x 1610mm(w) x 890mm(d)
FREE High Security Padlock
Please allow 20-25 working days for delivery (made to order).