New Products
GasGrab™ Gas Cylinder Handles
GasGrab™'s unique patented scissor action clamps around the body of the cylinder allowing the operator to safely lift or move it a short distance.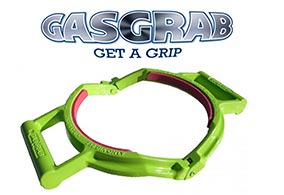 From only £89.95
Featured Product
Standard Gas Cylinder Cages
Our all new range of static cages now include high security hinges and fixings.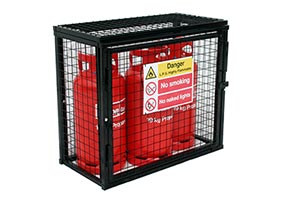 From only £210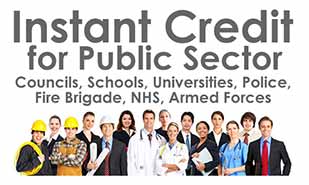 Gas Cylinder Container GCS320
These gas cylinder containers offer the highest level of security of any cylinder container on the market. Galvanised corrugated steel walls make this enclosure almost inpenetrable.
External dimensions: 2,350mm high x 3,000mm wide x 2,170mm deep
Internal dimensions: 2,000mm high x 2,830mm wide x 2,000mm deep
Closed container for the legally compliant storage of pressurised gas cylinders
Galvanised for outdoor use
Ventilation grids in the walls and grid shelf for ventilation from below
2-wing door with safety lock
Individually adjustable retaining devices for gas cylinders
Delivered ready to use
Max. Storage capacity: 66 x 50 litre cylinders
Galvanised or galvanised then overpainted options available
Lead Time: Approx 3 weeks