New Products
GasGrab™ Gas Cylinder Handles
GasGrab™'s unique patented scissor action clamps around the body of the cylinder allowing the operator to safely lift or move it a short distance.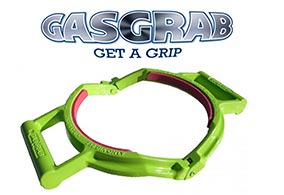 From only £89.95
Featured Product
Standard Gas Cylinder Cages
Our all new range of static cages now include high security hinges and fixings.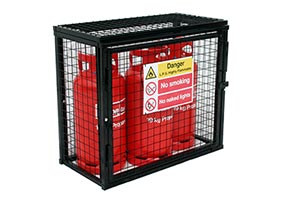 From only £210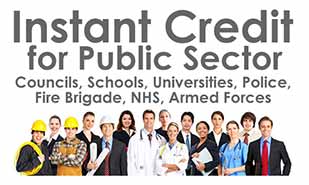 Liftable Gas Cage 1680x700x700mm

Our range of Liftable Gas Cylinder Cages are ideal for the safe storage and transportation of your gas cylinders. Fully load tested and CE certified cranage eyes allow for easy site relocation and the option of castors makes the cages completely mobile. Available in either powder coated yellow or galvanised (with yellow door) finish.
Product Specification:
1680mm high x 700mm wide x 700mm deep (external)
1585mm high x 690mm wide x 690mm deep (internal)
All welded units constructed from steel angle and 25 x 25 mm weld mesh
Units are load tested & CE certified
Units have a padlock facility
Ideal for the security of both hazardous and valuable materials
Cranage Eyes for easy lifting (when lifting using the Cranage Eyes, we recommend using a spreader)
Mobile units are fitted with 4 x 100mm nylon 2 braked swivel castors - adding 115mm to the overall height
Max Load 500kg
Available in yellow enamel or galvanised finish (with yellow door)
Lead time approx

15-20 days

Optional Shelf: £90.00 + VAT