New Products
GasGrab™ Gas Cylinder Handles
GasGrab™'s unique patented scissor action clamps around the body of the cylinder allowing the operator to safely lift or move it a short distance.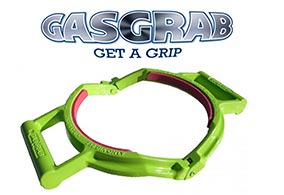 From only £89.95
Featured Product
Standard Gas Cylinder Cages
Our all new range of static cages now include high security hinges and fixings.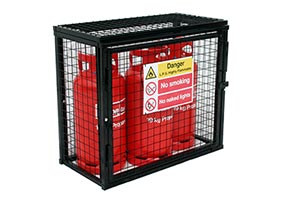 From only £210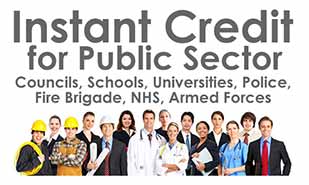 About Us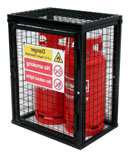 Gas Cage Shop are the UK's leading supplier of gas cylinder storage products.
The vast majority of our products are manufactured in house and as such are available for FREE next working day delivery to most UK mainland addresses (see product descriptions for lead times).
We have many years experience in manufacturing the finest quality cages and enclosures specifically designed for the safe and secure storage of gas cylinders which naturally also meet all UK Health & Safety regulations.
Gas Cage Shop's revolutionary Gas Cage iDesigner™ program allows you to immediately design, price and order bespoke gas cylinder cages to your exact specification... a service not available through any other supplier within the industry.
We offer FREE mainland UK delivery on all orders plus our Price Promise ensures that you're receiving the most competitive price on the market. So why even consider purchasing your gas cylinder storage products anywhere else!
Our unique instant Pro-Forma Invoice request service allows quick and easy order payment processing and is automatically emailed to you within seconds.
If you have any questions about our products of services please contact us.

Some of our clients: