Featured Product
Folding Gas Cylinder Cage
Our Folding Gas Cylinder Cage solves the common problem of avoiding wasted space on site when gas cylinders are not present.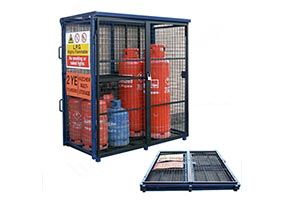 From only £490
New Products
Static Gas Cylinder Cages
Our all new range of static cages now include high security hinges and fixings.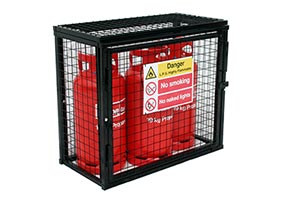 From only £190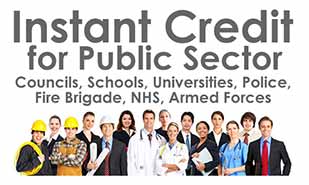 How to request an instant pro-forma invoice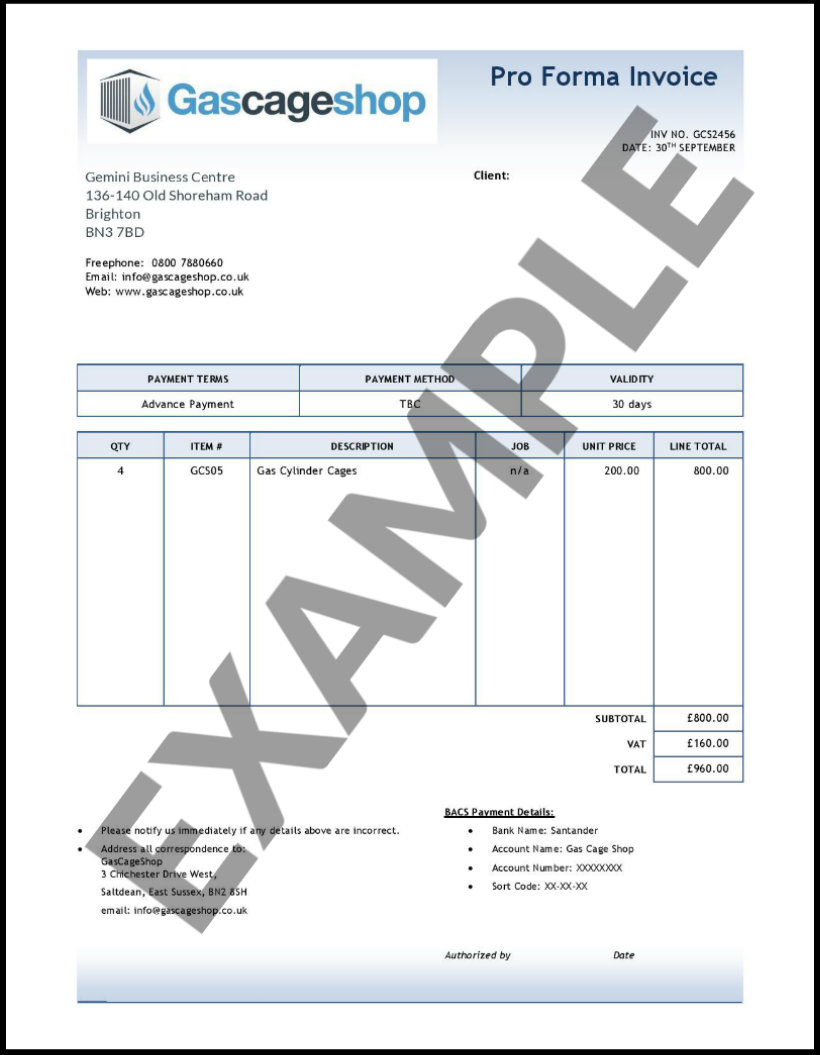 At Gas Cage Shop we understand the importance of a fast turnaround when an item is urgently required.
We now offer an instant pro-forma invoice service which will immediately email you a pro-forma invoice (PDF format) with your required products itemised including all the necessary information to allow you to make payment straight away. Accepted payment methods are BACS, credit/debit card or cheque.

Instructions:
Add required items to the BASKET.
View BASKET and then proceed to CHECKOUT.
Enter delivery/billing address details.
Finally click REQUEST PRO-FORMA INVOICE rather than PROCEED TO PAYMENT button.
Your pro-forma invoice will then be automatically generated and emailed to you within seconds!
It really is as simple as that !!