New Products
GasGrab™ Gas Cylinder Handles
GasGrab™'s unique patented scissor action clamps around the body of the cylinder allowing the operator to safely lift or move it a short distance.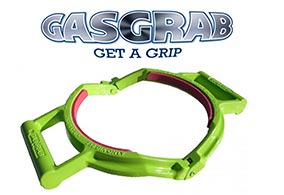 From only £89.95
Featured Product
Standard Gas Cylinder Cages
Our all new range of static cages now include high security hinges and fixings.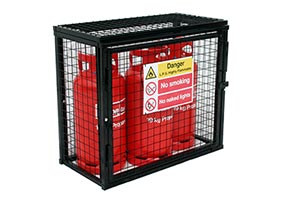 From only £210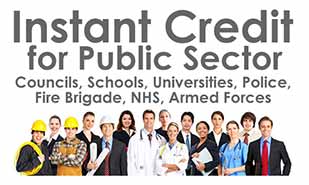 Liftable Forklift Gas Cylinder Handler
This multi purpose forklift gas bottle handler is designed to safely allow gas cylinders to be transported without the need for manual handling. The gas bottle handler is supplied with fork pockets to enable quick and simple fitment to the lift truck. Webbing and ratchet straps can be tensioned to the required size to ensure the gas cylinders are secured.
The gas bottle handler can handle a variety of sizes ranging from 240mm diameter Butane gas bottles to 318mm diameter Propane gas bottles.

Lead time: 10-15 working days