New Products
GasGrab™ Gas Cylinder Handles
GasGrab™'s unique patented scissor action clamps around the body of the cylinder allowing the operator to safely lift or move it a short distance.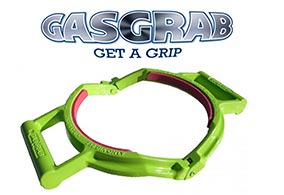 From only £89.95
Featured Product
Standard Gas Cylinder Cages
Our all new range of static cages now include high security hinges and fixings.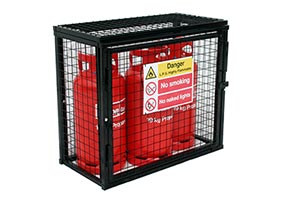 From only £210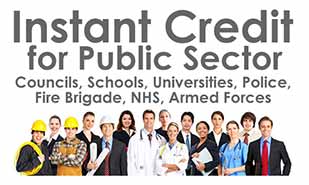 Liftable Forklift Gas Cylinder Cages
Our Forklift Gas Cylinder Cages offer a secure location for the storage of gas cylinders and the convenience of being able to relocate the cage with the use of a forklift.
Available in 6 sizes to accomodate 16 to 104 cylinders (Ø 220mm)
Secure cylinder lock door
Solid roof sloping to rear
Galvanised finish
Optional Dividing Wall
Optional Access Ramp
Optional Cylinder Dividers
*Pallet and bench not included