New Products
GasGrab™ Gas Cylinder Handles
GasGrab™'s unique patented scissor action clamps around the body of the cylinder allowing the operator to safely lift or move it a short distance.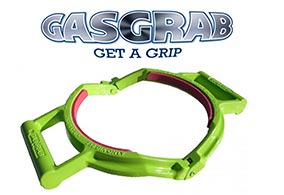 From only £89.95
Featured Product
Standard Gas Cylinder Cages
Our all new range of static cages now include high security hinges and fixings.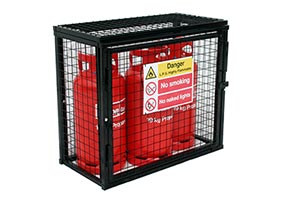 From only £210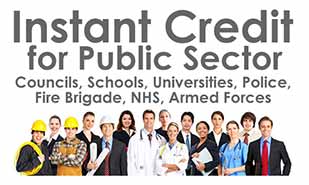 Twin Oxy Acetylene Premium Cylinder Trolley (regular)
Our extensive range of Premium Gas Cylinder Trolleys allows easy transport of your gas cylinders with maximum durability.
This trolley is ideally suited to flat surfaces. For uneven sufaces use see our Trolley Plus with pneumatic tyres.
Height: 106cm
Width: 43cm
Depth: 20cm
Weight: 19kg
20cm solid rubber tyres
Suitable for all cylinders with a max diameter of 2 x Ø200mm
* See our Cylinder Sizing Guide for further info
Lead Time: 2-3 working days
All prices exclude VAT